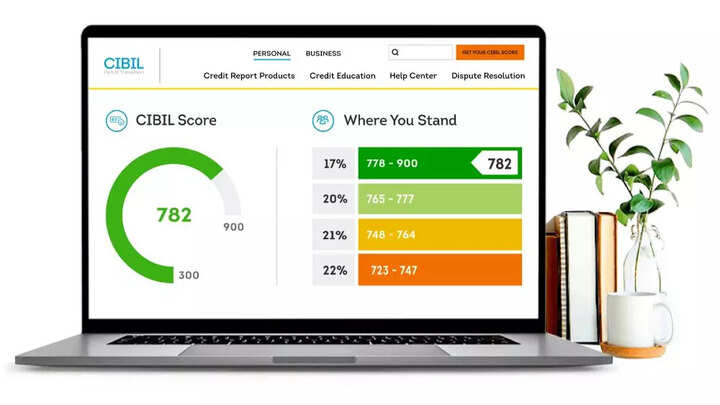 The TransUnion Credit Information Bureau (India) Limited (CIBIL) is a credit information company that keeps credit-related information on millions of consumers and businesses in India, and a CIBIL score is just a number that indicates your creditworthiness based on your credit history. When applying for things like a home loan, this is important. Agencies use a mathematical formula called a scoring model to generate your credit score using data from your credit report. It's simple to check your CIBIL score online for free.
More about the CIBIL score
The CIBIL score makes use of the credit history information from your Credit Information Report (CIR), also known as your CIBIL Report, which details the repayment of various loans and credits over time. It is based on how effectively and promptly you have made prior payments. A higher CIBIL score, which ranges from 300 to 900, is preferable. A high CIBIL score helps you get your loan approved easily.
Checking your CIBIL score online
There are several agencies from where you can find out your CIBIL score, and while some may offer to do so for free, the majority will charge you a subscription fee. The best place to find out your CIBIL score is on the official website, cibil.com, where you can get a free report on your score once a year. Here's how you can do it for free.

1.
Go to the official website of the CIBIL score (https://www.cibil.com/).
2.
Click on the Free CIBIL Score and Report button.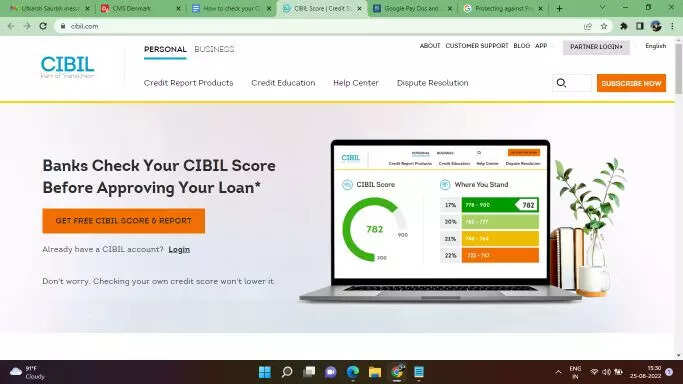 3.
Enter your contact information, including your name, phone number, email address, and ID number. Your PAN, passport, voter ID, driver's license, or ration card number can be used as this identification.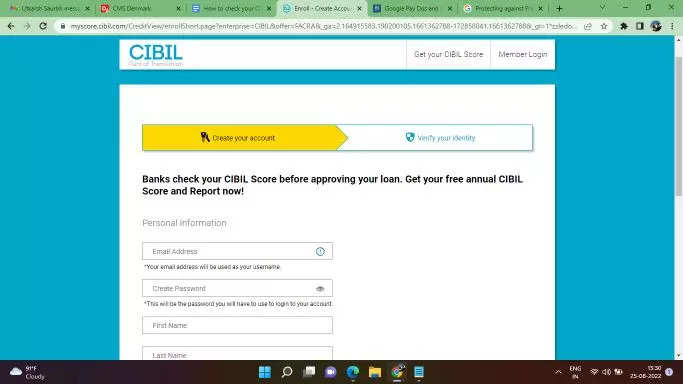 4.
Click on Accept and Continue.
5.
On the following page, you will be prompted to pair the device you are currently using, which enables the website to provide a simpler login process. Select one of the choices, then click Continue.
6.
Now click the Go To Dashboard button on the screen that says You have successfully enrolled!
7.
The next page will show your CIBIL score.
Points to note:
If you need to check the score more than once a year, you may need to pay for the service.

Your CIBIL score can also be viewed on third-party websites and apps, but the reliability and security of these sources can vary.
FacebookTwitterLinkedin
---