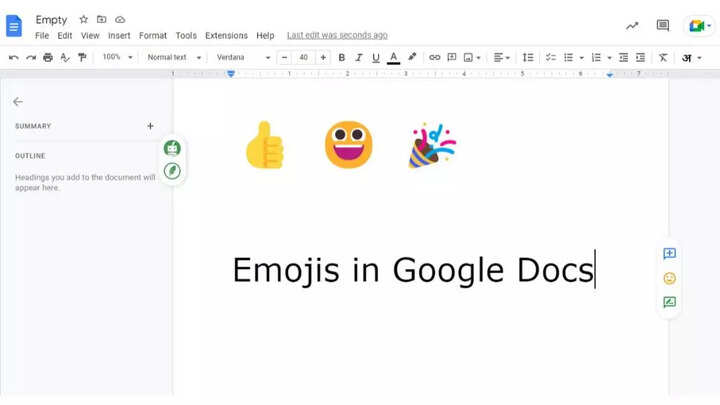 Google earlier brought emoji reactions to the Docs web version as an update, and with the latest one, will allow you to insert emoji as you're writing. This update to Google Docs for the web is supposed to make it simpler for users to add emojis. According to a blog post on the Google Workspace website, users can now add emojis to a document they are working on by searching for emojis in Docs.
Availability
On August 29, this Google Docs emoji insertion feature became available. It is turned on by default and will be completely accessible over the next few weeks. According to Google, all Google Workspace customers, as well as existing G Suite Basic and Business users and users with personal accounts, will have access to this feature.
How to add emojis while working on a document

1.
Open Google Docs on your desktop in any browser and start working on a document.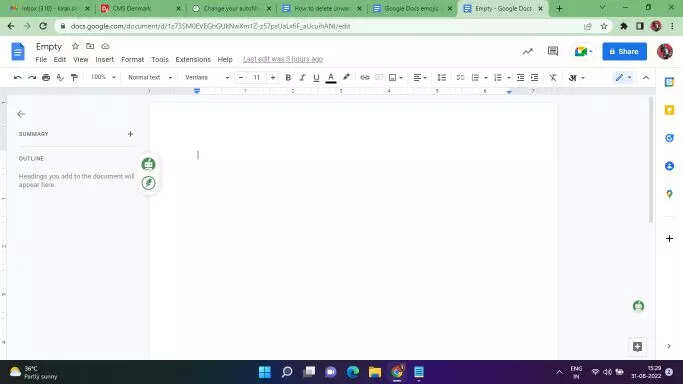 2.
You need to type @: and a list will appear, which you can scroll through using the arrow keys. You can quickly browse by using up/down while typing your preferred emojis.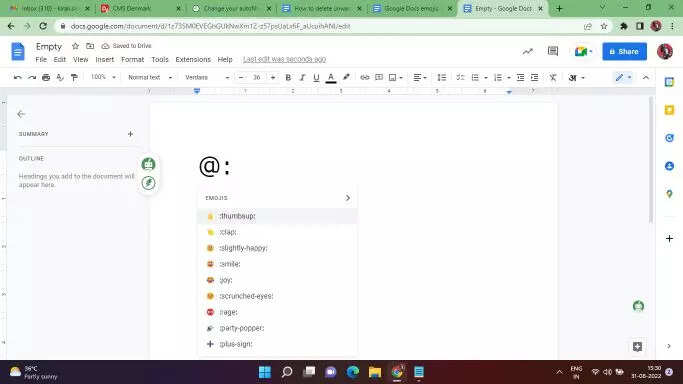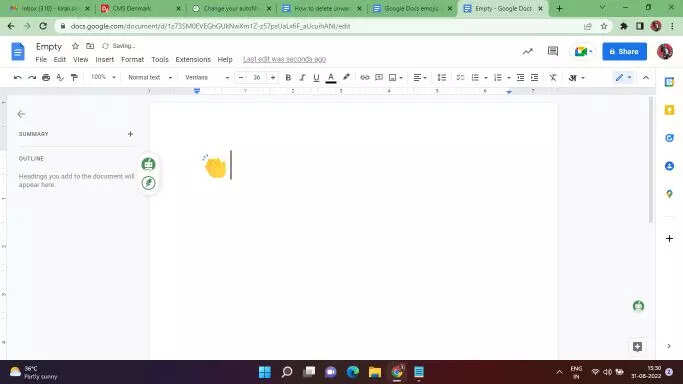 3.
Additionally, by pressing right twice, a full emoji picker that includes search, Google's typical grid, and category grouping will be available.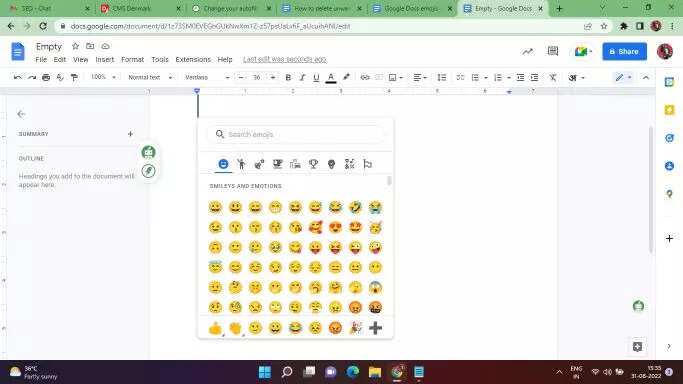 4.
You can also simply type @:emoji name and press Enter.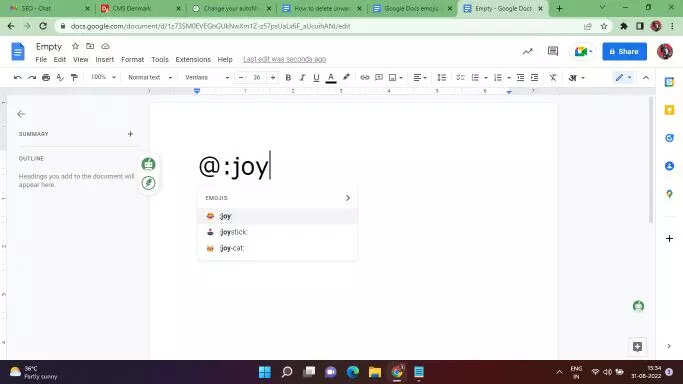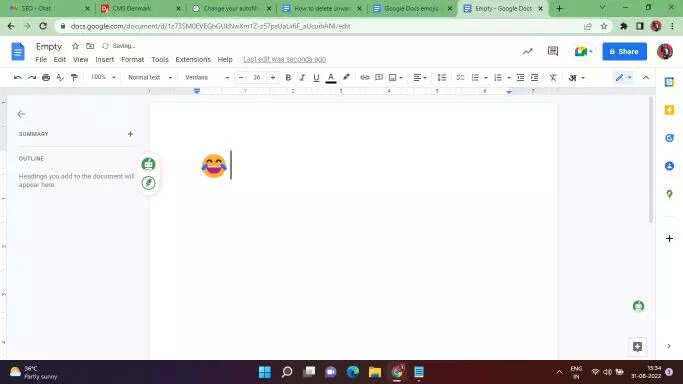 5.
It can also quickly tag individuals, link documents, create lists (checklists, numbered, and bulleted), insert templates (meeting notes, email drafts, product roadmaps, review trackers), and do a lot more.
6.
Alternatively, you can click on the Insert tab from the top and select the Emoji option from the drop-down menu to add emojis.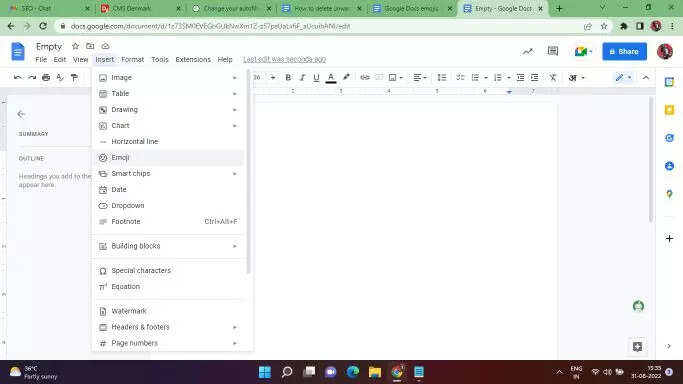 Emojis in a Google Docs document can also be directly looked up by users using '@:' and search terms. For instance, users can enter "@:panda" and press the Enter key to view a list of emojis associated with pandas.
FacebookTwitterLinkedin
---