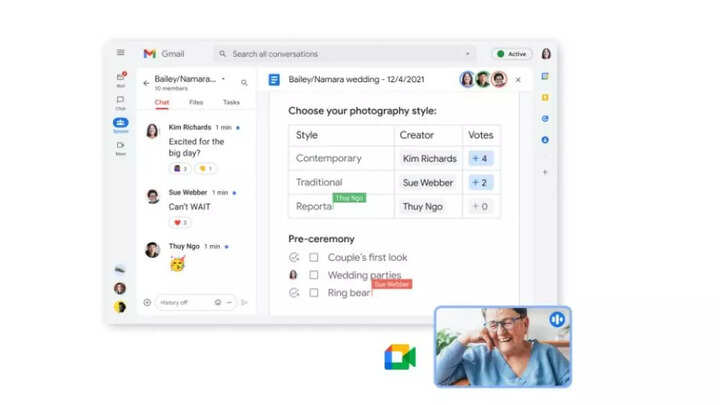 Many people have old emails that they haven't deleted, which ends up taking up a lot of the Google storage that is offered for free. For all Google accounts, including Gmail, Drive, Photos, and more, there is only a total of 15 GB of cloud storage available. Users are required to pay Rs 1,100 annually for 100 GB of cloud storage after the free space is used up. However, if you don't want to spend money on this, you can just delete some of your data in order to make room for upcoming files, emails, and photos.
Filters for auto-deletion feature
There are methods to quickly delete unwanted photos and videos as well, but one of them is "filters for auto-deletion," which enables Gmail users to quickly delete unwanted emails. Here's a step-by-step guide on how you can use this feature and keep your inbox clean.
1.
Open Gmail on your desktop.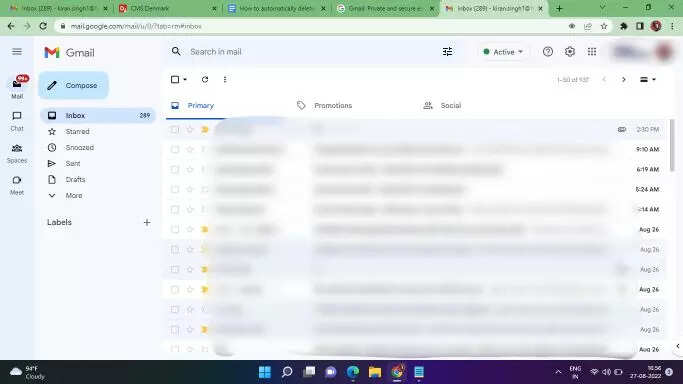 2.
Click on the filter icon available in the search bar.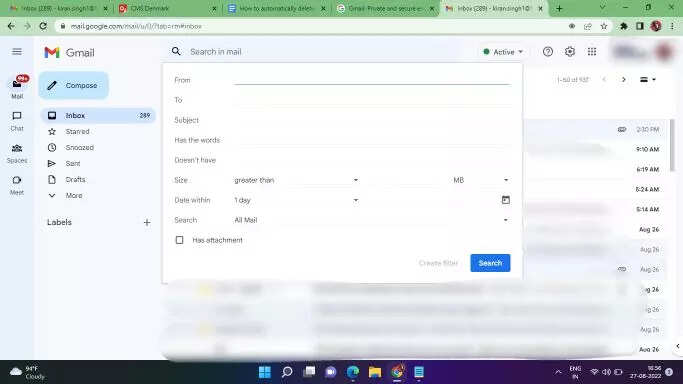 3.
A drop-down menu will appear on your screen. Just enter the name or email address of those emails that are not important in the From section.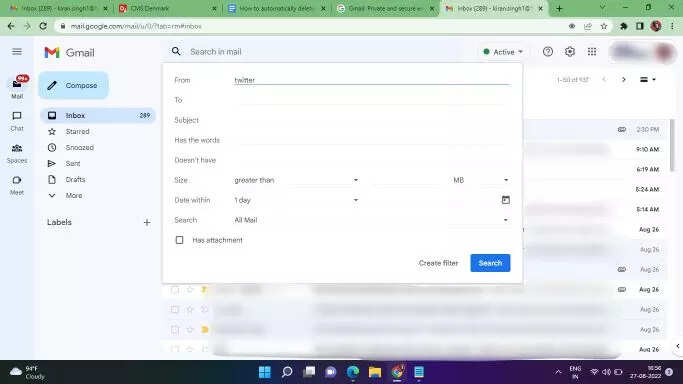 4.
Click on the Create filter and then select Delete it.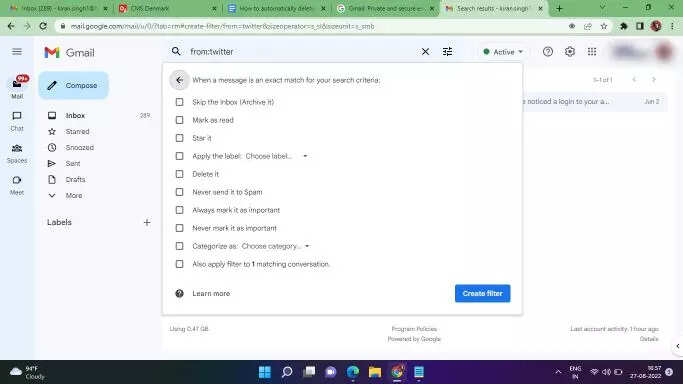 5.
Hit the Create filter button again.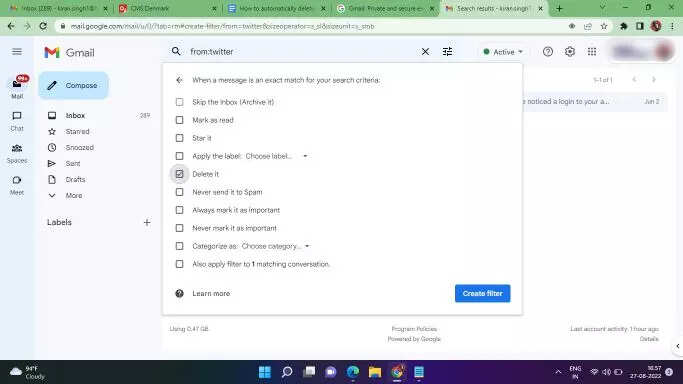 6.
Now, the upcoming emails you will receive from the designated Gmail accounts will be deleted automatically.
Things to keep in mind:
You can also locate the filter icon in the settings section if you are not able to find it in the search bar. The "Create a new filter" button can be found by selecting the "

Filters

and blocked addresses" tab.

It is always preferable to enter an email ID rather than just a name, because Gmail may delete any emails with the same name. Therefore, provide the complete email ID if you want Gmail to remove emails only from a particular sender.

It should be noted that this feature is only for upcoming emails and does not delete all of your previous emails.

You can always remove the filters that you have created.
FacebookTwitterLinkedin
---