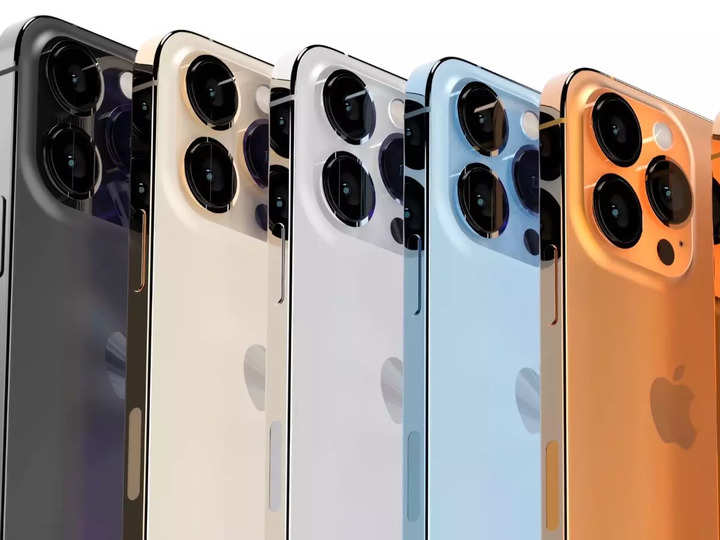 Close Apple's "Far Out" event is not far away. The Cupertino-based tech giant is set to launch the next generation of its smartphones — the iPhone 14 series — along with the Apple Watch Series 8 and other products at the upcoming event which will be held on September 7. As the event date gets closer, more speculations regarding various details about the upcoming iPhone 14 series start surfacing. According to a new report by MacRumours, the iPhone 14 series is expected to arrive with a stronger MagSafe system and the upcoming Pro lineup may not include a whooping 2TB storage variant. Here are the speculated details about iPhone 14 series' — battery and storage options.
iPhone 14 series: Stronger MagSafe and new battery accessory expected
Apple introduced ‌MagSafe‌ for ‌iPhone‌s with the ‌iPhone 12‌ series. However, the company has not made any major changes to the ‌MagSafe‌ system with the ‌iPhone 13‌.
The report claims that the iPhone 14‌ and 14 Pro‌ models are likely to have stronger ‌MagSafe‌ magnets. An "exclusive battery accessory," is also mentioned in the report which is speculated to be an updated MagSafe Battery Pack for the upcoming ‌iPhone‌ lineup.
iPhone 14 series: 2TB storage not expected
Initial rumours suggested that the iPhone 14 Pro is expected to start with a 256GB storage option to compensate for the speculated price hike. An earlier report also mentioned that Apple might offer a ‌2TB storage variant for the iPhone 14 Pro.
However, the new report has rejected the rumour and has claimed that the ‌iPhone 14 Pro‌ lineup will still start at 128GB despite the speculated price hike. The report also adds that Apple will offer a maximum storage option of 1TB for the ‌iPhone 14 Pro‌ lineup.
FacebookTwitterLinkedin
---