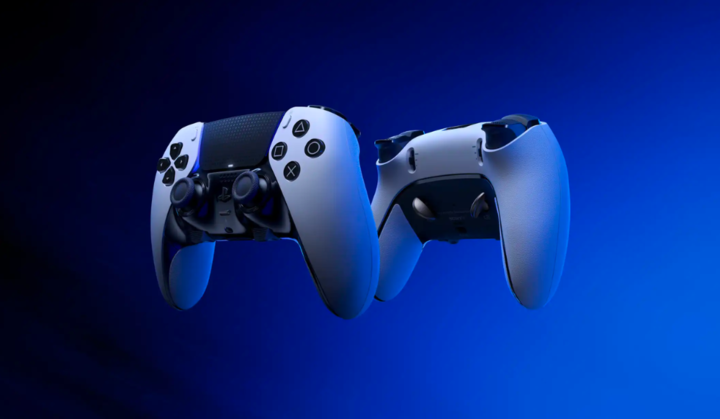 Sony has a new DualSense Edge controller for the PlayStation 5 that unlocks a never seen level of customisation for a DualSense controller. The new DualSense Edge controller comes with some significant upgrades, such as fully customisable controls, swappable joystick caps, control profiles; and even the back button returns, among other changes.
The DualShock Edge features two new buttons on the back, two Function buttons on the bottom, with updated joysticks and trigger buttons. Well, it is Sony's answer to Xbox's Elite 2 controller, so just like the Elite controllers, the DualSense Edge offers the option to remap the controls. Moreover, it also allows you to customise the travel, so one can have different travel for different genres.
There's more to it; apart from remapping the buttons, players can deactivate buttons to create dead zones and adjust stick sensitivity. Moreover, one can create profiles with preset controls and swap between them using the function button. The function button also allows users to access the game volume, chat balance, and controller profile settings menu.
Players have an option to change the joystick caps between standard, high dome, and low dome. Furthermore, the entire joystick module is replaceable, so one can replace the joystick instead of buying a new controller. Even the back buttons can be swapped.
Sony DualShock 5 controller vs DualShock Edge controller: What's the difference
The main difference between the two is the added comfort of customisation on the DualSense Edge, which was not present on current-gen DualSense controllers or even any of the previous controllers.
There are some aesthetic changes as well; instead of white touchpad, the touchpad on the DualSense Edge is in black in colour with glossy finish and PlayStation icons all over it. Furthermore, the Edge has reinforced USB-C port ensuring that the charger stays in place.
Apart from this everything is pretty much the same and it has the same features as the DualSense 5 controllers such as haptic feedback, adaptive triggers, motion controls, and built-in microphone.
FacebookTwitterLinkedin
---