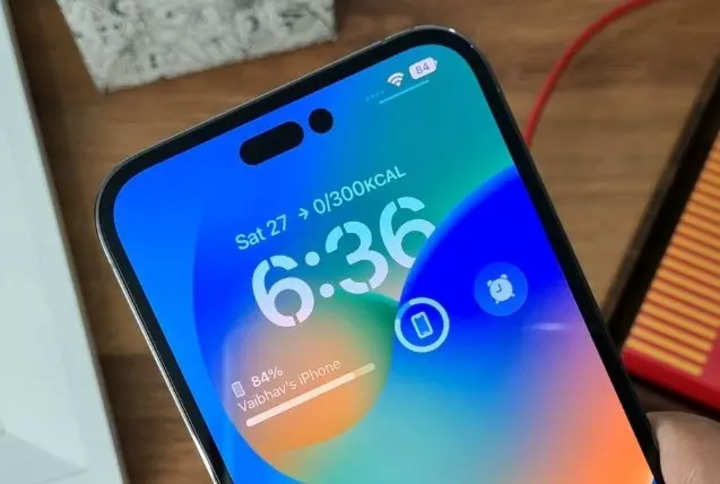 Close Apple iPhone 14 Pro is expected to feature a much bigger camera housing compared to the iPhone 13 Pro smartphones. A new alleged transparent back cover of the iPhone 14 Pro has been leaked on Naver blog website posted by "yeux1122".
In the image posted on the blog post, a transparent back cover can be seen with iPhone 13 Pro inside it. The case is said to be for the upcoming iPhone 14 Pro smartphone. The image clearly shows that the camera cut out on the case is relatively bigger compared to the iPhone 13 Pro's camera housing.
Apart from that, the lens alignment and the LiDAR sensor alignment also appear to have changed from the iPhone 13 Pro. If the leaked case is genuine, then it is sure that the iPhone 14 Pro will feature larger camera housing and bump along with a bigger lens as the lens gaps are also substantially bigger in the case.
The entire bigger camera bump and lens size also indicate towards the leaks that suggest the iPhone 14 Pro will feature a bigger 48MP sensor over the 12MP sensor in the ongoing model.
Well, it is not the first time, the leaker "Yeux1122" has revealed something about the upcoming Apple products. The leaker has recently revealed that Apple will unveil the M2-powered iPhone Pro in October and also the iPhone 14 Pro will come with 8GB RAM, while the non-Pro models will offer 6GB RAM.
However, we recommend that this information should be taken with a pinch of salt. Also, it's just a couple of days left before Apple will officially unveil all its new hardware.
FacebookTwitterLinkedin
---