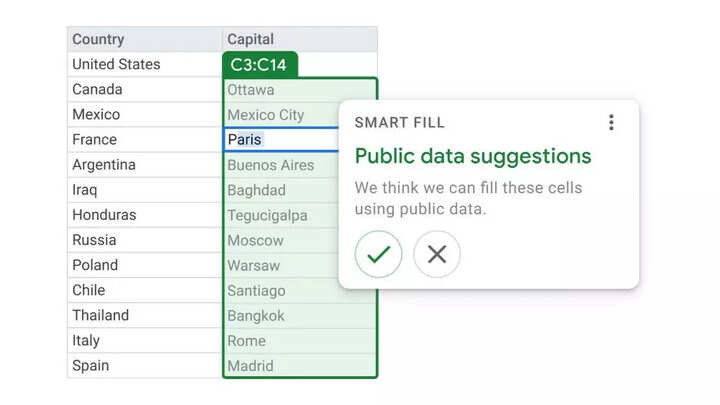 You can analyse and work with a lot of data using Google Sheets. As more and more content gets added to a spreadsheet, organising the data there becomes of vital importance. You can sort your data in Google Sheets and apply filters to it to reorganise it. You can also reduce the amount of data and obscure some of it by sorting it numerically or alphabetically.
Sorting these lists alphabetically or numerically will help you identify patterns, such as inaccurate or duplicate data, as well as add some order. Google Sheets for PC, Android, and iOS devices offers at least two different alphabetical sorting options (A-Z and Z-A). The single-column sorting features in the Google Sheets mobile apps also allow you to arrange your data in a single column in either alphabetical or numerical order. Here is a step-by-step guide for sorting your sheets on your PC or Android device from A to Z or Z to A.
Sorting data in Google Sheets on your desktop
1.
Open a spreadsheet in Google Sheets on your computer.
2.
Select the group of cells you'd like to sort.
3.
You can freeze the first row if your sheet includes a header row.
4.
Click on the Data option available at the top menu bar.
5.
Select the Sort range and then the Advanced range sorting options.
6.
Checkbox for Data has a header row if your columns have titles.
7.
Select the column you'd like to be sorted first and choose a sorting order.
8.
Click on the Add another sort column option to add another sorting rule.
Sorting data in Google Sheets on your Android device
1.
Open a spreadsheet in the Google Sheets app on your Android device.
2.
Tap on a letter at the top to select a column.
3.
Tap on the top of the column again to open the menu.
4.
Tap on the More button (three dot menu).
5.
Scroll down and tap on SORT A-Z or SORT Z-A. Your data will get sorted.
FacebookTwitterLinkedin
---