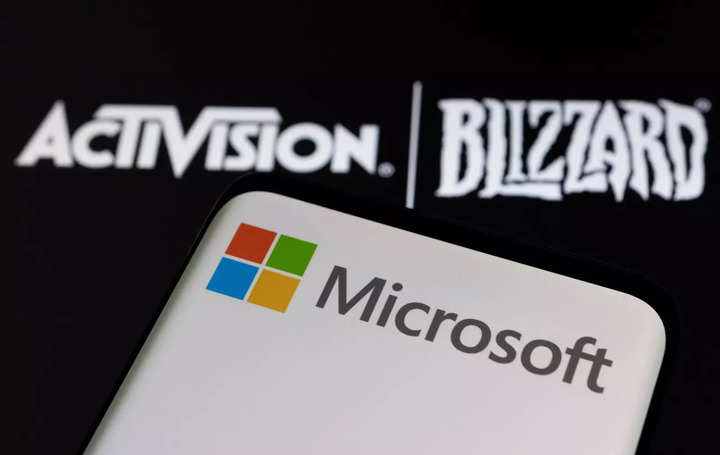 Microsoft has some good news for Sony PlayStation gaming consoles users. The company is reportedly committing to keep Call of Duty (CoD) on PlayStation for "several more years" beyond the existing marketing deal Sony has with Activision. Microsoft Gaming CEO Phil Spencer told The Verge that CoD will stay on Sony PlayStation consoles for many years. "In January, we provided a signed agreement to Sony to guarantee Call of Duty on PlayStation, with feature and content parity, for at least several more years beyond the current Sony contract, an offer that goes well beyond typical gaming industry agreements," Spencer is quoted as saying in the report. He, however, did not say how many years CoD will remain on PlayStation.
This is not the first time that Spencer has said this, he had tweeted Microsoft's commitment to keep CoD on Sony PlayStation consoles in January too, soon after Microsoft announced $68.7 billion acquisition of Activision Blizzard. "Had good calls this week with leaders at Sony. I confirmed our intent to honor all existing agreements upon acquisition of Activision Blizzard and our desire to keep Call of Duty on PlayStation. Sony is an important part of our industry, and we value our relationship," Spencer had tweeted on January 21.
Why Sony is worried
Microsoft acquired Activision Blizzard in January this year. Activision Blizzard is the publisher of CoD, one of the most-popular games in history. Since Microsoft announced the acquisition of Activision Blizzard, the company has been convincing lawmakers and regulatory groups that this deal is not predatory in nature and bad for the industry. One way the Xbox company is doing this is by arguing that Activision Blizzard doesn't release games that are so big and unique that the acquisition would stifle competition with other game companies, stores, or console makers.
Sony recently claimed to CADE, Brazil's regulatory committee, that Microsoft's acquisition of Activision Blizzard, would strongly influence consumers' console buying choices. Microsoft reportedly responded to those claims in a new document, as reported by VGC, that Sony was the only company surveyed that made such claims. Microsoft also argues that Sony is "resentful" of competing with Game Pass and wants to squash any potential competition to its business model. Microsoft claims that Sony and other companies with gaming subscription models have their own means for competing with Game Pass and that players see subscription services as one method for paying for games.
"The acquisition also bolsters Microsoft's Game Pass portfolio with plans to launch Activision Blizzard games into Game Pass, which has reached a new milestone of over 25 million subscribers. With Activision Blizzard's nearly 400 million monthly active players in 190 countries and three billion-dollar franchises, this acquisition will make Game Pass one of the most compelling and diverse lineups of gaming content in the industry. Upon close, Microsoft will have 30 internal game development studios, along with additional publishing and esports production capabilities," Microsoft had said in a statement announcing the deal.
FacebookTwitterLinkedin
---