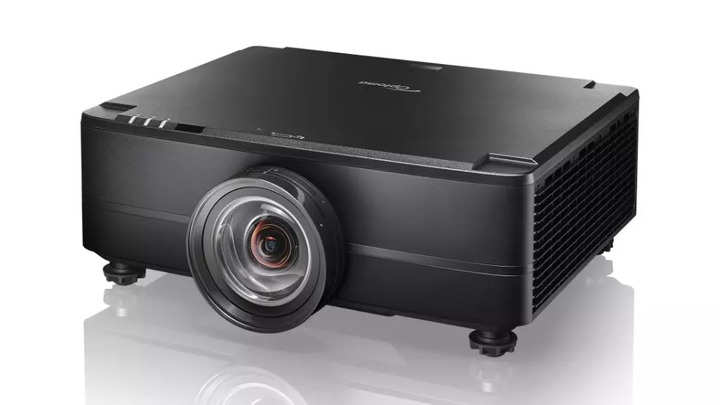 Projector brand Optoma has expanded its portfolio with the launch of a new series of projectors called WUXA Laser ZU920TST and an All-in-One FHDS130 Solo LED display at Infocomm 2022 in Mumbai.
The new series of projectors includes the Optoma ZU920T and ZU920TST dura core high-brightness laser projectors.
Optoma ZU920T and FHDS130 SOLO LED: Features
Optoma ZU920T series is a 4K and HDR-compatible ultra-bright fixed lens laser projector. It has a built-in dust-resistant IP5X-certified optical engine for 24/7 operation capabilities. The company claims that these could give up to 30,000 hours of maintenance-free projection time in Eco mode. The Optoma ZU920T is a short-throw projector and comes with a 0.65:1 short throw ratio
The projector lens is rated at 9,800 lumens and is claimed to deliver a 3,000,000:1 contrast ratio. The new projector is capable of delivering bright, sharp and clear output with vivid colours, claims Optoma.
The FHDS130 SOLO LED, on the other hand, is a display designed to address the need for a large image display for a variety of Pro-AV and digital signage scenarios. The panel used here has 1080p resolution, a 3,000Hz refresh rate, 800 nits of brightness and a 5,000:1 contrast ratio which is claimed to deliver a smooth, bright and clear output. The Solo LED comes with a single power cable for an easy setup. As per the company, it is an eco-friendly product as it features low power consumption when powered on and an eco-friendly
FacebookTwitterLinkedin
---